The 2022 Subaru Love Promise Customer and Community Commitment Award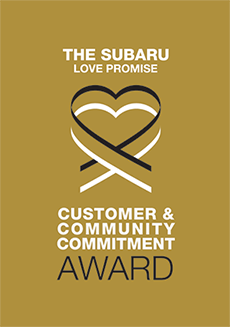 We've been nationally recognized for our dedication to our customers, our community, and the Subaru Love Promise.
We're honored to receive the 2022 Subaru Love Promise Customer and Community Commitment Award. This award nationally recognizes elite Subaru retailers who provide an exceptional customer experience at every interaction with Subaru. These retailers have also demonstrated an outstanding commitment to supporting passions and causes in their local communities in important areas such as the environment, community, health, education, and pets.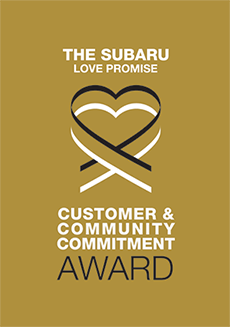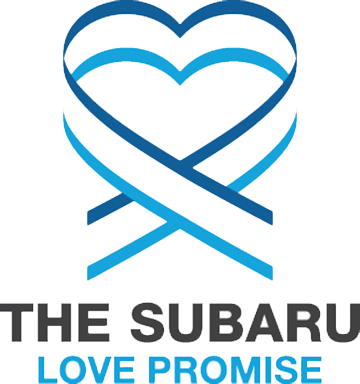 What is the Subaru Love Promise?
Subaru and our retailers believe in making the world a better place and the Subaru Love Promise is our vision of respecting all people. This is our commitment to show love and respect to our customers and to work to make a positive impact in the world.
How is Adventure Subaru dedicated locally to the Love Promise?
At Adventure Subaru, our Love Promise to the Northwest Arkansas area can be in seen in our partnerships with local nonprofits and charities. We're grateful for the opportunity, not only to be a part of the Northwest Arkansas community, but to serve it as well.
Humane Society of the Ozarks, Big Paws of the Ozarks, Animal League of Washington Co
Botanical Gardens of the Ozarks , Fayetteville Parks and Recreation , Pack Rat Outdoor Center, Apple Seeds, Inc. , Ozark Natural Science Center , NWA Land Trust
Ozark Literacy Council, Fayetteville Public Schools, Pilot Arts , Single Parent Scholarship Fund , Champions for Kids , Spark Foundation
Ozark Off-Road Cyclists, Fayetteville First Thursday, Arkansas Advocates for Children and Families , Meals on Wheels , Roots Meals for Musicians , Restore Humanity , Make a Wish , Hogeye Marathon , Running of the Hogs , Fayetteville Senior Center
Highlands Oncology, Hope Cancer Resources, Essentials Outreach
Love Promise Stories from Adventure Subaru
Subaru and Adventure Subaru believe in making a positive impact on the communities in which we live and work. We uphold that belief through our Love Promise Community Commitment. Every month, we select inspiring stories from customers and partners from around our area who strive to support our collective commitment and feature them here
Thank You Adventure Subaru! - Holcomb P
To our friends at Adventure Subaru, Thank you for being a platinum sponsor with our Partners in Education program for the 2022-2023 school year! Your generous donation allows us to support our students, families, and teachers. As a Partner in Education, your support over this last few years helped fund our PTA "general fund" responsible for many programs and projects this year including but not limited to: a new "Gaga Ball Pit" for our playground, Prometheon Boards for our 4th grade classrooms, a new mural in our hallway, a Holcomb t-shirt for every student and staff member, new gym speakers, new wall mats for the gym, various school supplies, water bottles, and snacks for students, our new "Stinger Store," two college scholarships for former students, events like Holcomb Hustle and Spring Fling, and numerous teacher appreciation and support efforts. Thank you Adventure Subaru! Sincerely, Holcomb PTA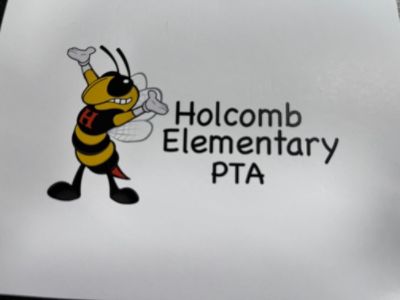 ---
Congratulations to You! - Cynthia and Rocky N
Congratulations to you and all the Adventure team for winning the Subaru Love Promise award. Frankly, it does not surprise me at all. The service that we receive from Adventure Subaru is amazing. Cynthia and I have, for very short periods of time, been "spoiled" at a few of the top rated hotels in the world: "The Peninsula" in Hong Kong, "Raffles" in Singapore and "Shangri La" in Manila. The customer service we receive at Adventure Subaru is similar in a lot of ways: total attention to the customers request, updates and status of repairs, clean and comfortable waiting area with amenities and most of all a friendly, polite and delightful staff. We are truly, loyal Adventure Subaru customers. While it's easy to become a Subaru customer, being an Adventure Subaru customer is all that much better. Much success to you and the Adventure Team in the future! Cynthia & Rocky Naff Joplin, Missouri
---
Subaru's Love Promise Starts at the Top! - Danielle D
This isn't your typical love promise story. It's not about a particular non-profit organization that has benefited from our outreach efforts, nor about us doing our part to clean up our community with a trail clean up. Instead, this love promise story is about the wonderful team that Adventure Subaru worked with this year for filming Retailer of the Year. The team we worked with? Subaru of America and advertising agency Carmichael Lynch. You may be wondering—- why are you writing a story about Subaru of America to submit to Subaru of America? Seems a little bit like I'm trying to butter up the corporation I work for. Sure, think that if you want, but I'm here to attest the values Subaru of America advertises are indicative of the culture that starts at the top. Love IS what makes Subaru, Subaru. When a large group of people come to your organization, it can be daunting and it's easy to feel apprehensive of just who the people you are working with truly are. Are they corporate folks that are so far removed from the day to day of a local retailer and their operations? Do they really care? Are they just here to get a job done, or are they truly invested in our organization? Everyone I encountered and have worked with at Subaru of America corporate- Alex Cabrera, Virginia Lin, Colleen Donnelly, to the Carmichael Lynch team- Amanda Chaffin, Hans Hansen, Will Gorman, Meghan Vosbeek, Laila Stainbrook, (and I'm sure there are people I'm accidently leaving out), have been caring, kind, understanding, incredibly hard working and most importantly, genuine. Filming for Retailer of the Year was a long process. Not one time did I feel like we weren't in good hands. I knew I could trust the team at SOA and Carmichael to accurately tell the story of Adventure Subaru. I must also add, the organization of these teams was superb (an incredible relief to an already busy marketing team at Adventure). The past handful of years, Subaru has focused a lot of their advertising efforts on the Subaru Love Promise. Essentially, it's the promise that Subaru and their retailers make to the communities they live in. It's a pledge to make it a better place to live and work. To give back. To practice what you preach. To put people over profit. To care. I am so proud to work for a corporation that, I not only believe in the product we sell, but also, in the culture. Subaru is more than a car company, and their team members prove it.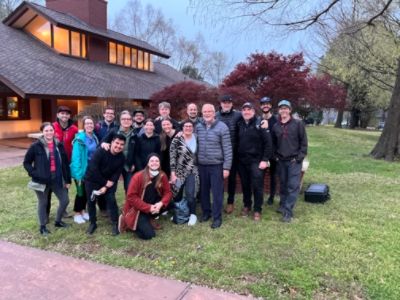 ---
Give Blood and Save a Life! - Jeremy H
Back in the spring, the Community Blood Center of the Ozarks put out a call to our community to help with the blood shortage. You see, Community Blood Center of the Ozarks, or CBCO for short, supplies blood for all the local hospitals. Not the national organizations you see on TV that come in during natural disasters. When there is an excess of blood locally, CBCO supports other parts of the country that may be short on supplies. CBCO also supplies blood to the United States military, as part of a national effort to sustain our troops. More than 50,000 donations of blood are required each year to meet the local transfusion needs of our friends and neighbors. Adventure Subaru heeded the call and set up a blood drive in June. We had thirty donors sign up AND 30 donors participate. Apparently that's unheard of for everyone to show up and be able to donate. Twenty of those participants were first time donors. Each unit of blood collected from our drive was enough to help ninety people! (Donors give one unit, and in turn, that helps three people). Giving blood saves lives, and we plan to host another drive at the same time next year. The times when the blood center is lowest is when school isn't in session. Fun fact— a lot of their donors are from the schools, both high school and college. When school isn't in session, CBCO sees a drop in supply, thus creating a great need. Hosting a blood drive is easy and requires little effort to help the community. Thanks Adventure for hosting a drive and hosting the space for people to give blood!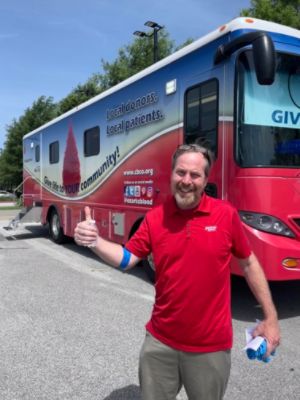 ---
I Finished STRONG! Reading Champion! - Stephen W
Adventure Subaru partners with Champions for Kids to help support many programs they charter throughout the year. One of those programs is "I Finished STRONG Reading Champion" with the Springdale School District. The school system implements the reading programs to help kids finish strong during summer school, and Champions for Kids help provide the incentives, aka, prizes for the kids to complete their schooling. Recently, the program concluded and we were invited to Parsons Elementary to help hand out prizes to the kids! Each participant received a backpack, t-shirt, an award, and were entered into a drawing for a bicycle! Kids that had perfect attendance, or an especially good attitude were eligible to win. It was rewarding to see the joy in the students faces knowing they finished strong and would be more prepared for the upcoming school year. Champions for Kids especially partners with schools that have a high poverty rate and with those districts that have a high percentage of students in need. Being able to read is a core fundamental skill, one that has a domino effect if not addressed at an early age. We're grateful for the work that Springdale School District and Champions for Kids does to help better our communities.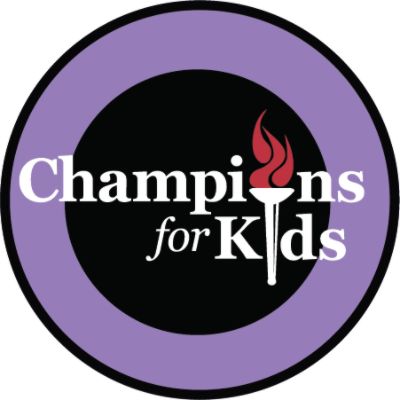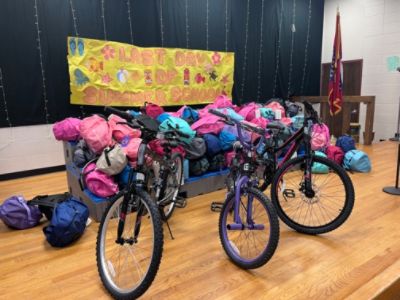 ---
Apryle with the Big Heart - Danielle D
We've all got that animal lover friend in our lives that will stop to help a turtle cross the road, help re-home an animal, or like in the case of Apryle Herbert, rescue two abandoned and abused animals from a county road. Apryle was out and about one Sunday afternoon headed home from the river near Lake Wilson, a popular lake and hiking trail in Fayetteville. While heading home from a day out, she noticed a dog on the side of the road... one that seemed very eager to lead her to its friend, a malnourished and mange infected canine that needed help. Without skipping a beat, Apryle and her daughters sprung into action, taking the dogs in, and taking them to the vet the next morning. As expected, the dogs were infected with mange, and needed lots of love and care. She also connected with Big Paws of the Ozarks, a local dog rescue that we partner with throughout the year to help with adopting them out. Apryle, a dog lover with two other dogs at home, is able to foster them until they find their forever home. In the meantime, these two lovable pups are available for adoption through our friends at Big Paws! Apryle is such a kind and valuable member of our team at Adventure Subaru. Whatever she does, she puts her whole heart and soul into it. That shows with her dedication and kindness to her customers, and even more so to those that don't have a voice. Thank you for having a heart and saving the lives of two dogs in need!
---
Adventure Donates Blankets to Highlands Oncology - Rachel G
Through our partnership with Subaru of America, June was Subaru Loves to Care month. Every June, we're paired with a partnering organization to distribute blankets to our local Leukemia and Lymphoma patients seeking treatment at Highlands Oncology and Hope Cancer Resources. This June was no different. We donated eighty blankets and a handful of arts and crafts supplies to patients. Hope Cancer Resources serves as a great drop off point, since it's not safe (with Covid-19 infections rising daily) for us to have direct contact with patients right now. HCR distributes the blankets and craft kits to patients. While nearly every retailer donates blankets, we still find this opportunity to give back to our community especially meaningful, and one that can offer some warmth and comfort for patients during a difficult and stressful time.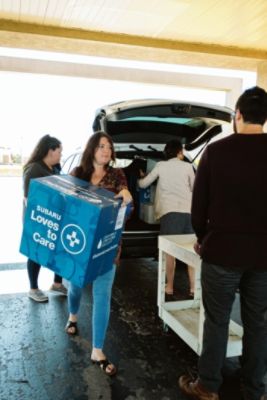 ---
Feed the Funnel! A Pack Shack Party - JD A
Northwest Arkansas is home to an organization called the Pack Shack. They bring community members and businesses together for Feed the Funnel parties to pack thousands of meals that are given free of charge to local nonprofits. The meals are shelf stable, are nutrient dense, and are complete with six servings. Meals packed in the community, by the community, for the community! Several members of the team at Adventure Subaru got together for a Feed the Funnel party at their home office in Cave Springs, AR. Meals packed at the Feed the Funnel party are donated free of charge to local organizations in our community, or globally, to places in desperate need, like Ukraine. In a matter of a few hours, our little team that could packed 2592 meals! And, since 2014, 190,632 people have packed 39,901,084 meals for our neighbors in need in the U.S. and around the world. The Pack Shack is a wonderful organization that helps our neighbors in needs. They too, Love to Help.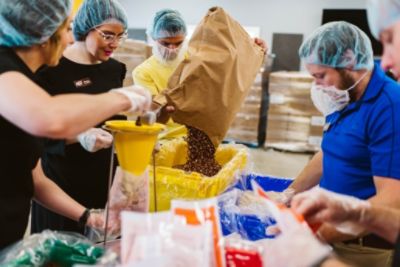 ---
Michael T- The Cherry On Top! - Erlyn L
Michael Thomason has gone so far above and beyond in helping me get my dream car. I will always appreciate him. I was disappointed when I got a flat two hours after I got the car but despite that it was after hours, he answered the phone and coordinated picking it up to get fixed the next day because I had to work and was too busy to bring it in. Michael has always been prompt with responses over the two month wait. He is an amazing human being and I will always appreciate him being so kind during this particularly difficult time in my personal life. I want your management team to know just how caring Michael is. I was impressed with Adventure Subaru when I bought my Crosstrek a couple years ago. I always felt very well taken care of so it was a no brainer to go back for my Ascent. Michael, you were just the cherry on top. Thank you, Erlyn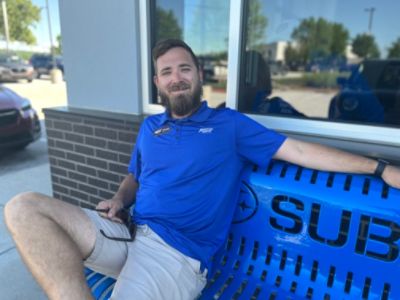 ---
Ladies Helping Each Other - Cayla L
Surely, you've got some clothes in your closet that you bought with the best of intentions. You tell yourself, "I'll wear that soon!" Or, "I'll wear that when I lose ten pounds!" But do you really? Or do you just end up with a bunch of clothes in your closet, falling for the latest in fast fashion trends? Well, I'm here to say, buy the bigger pants, and part with the clothes you don't love. Adventure Subaru is fortunate enough to employ many women, (more than most car dealerships, at least). A large group of us got together, sorted through our closets and decided that it was time to part ways with clothes. Now the question of, "what to do with the bags and bags of business casual, sportswear, and casual threads?" Easy. Find a women's shelter that could benefit from our donations. Consider yourself really lucky if you've never needed the help of a shelter. Some people aren't as fortunate. Magdalene Serenity House helps rebuild the lives of women who have experienced trauma, sexual exploitation, addiction, and incarceration through safe housing, long-term support, and community partnerships. They provide a comprehensive, collaborative and structured residential program that can comfortably house up to 8 women for two years, at no cost to them. Organizations like this are always looking for monetary support, but also in-kind donations. The ladies of Adventure Subaru were able to help with the in-kind donations, and we were happy to do so. Several bags of nice clothes, shoes, and even some housewares were collected. I'm so glad to work with a company that is always looking for ways to support organizations like Magdalene Serenity House. The work they do is never-ending and takes a lot of dedication and compassion. It really shows that Adventure is true to the Love Promise values of caring, helping, and pledging to do better in the community.
---