The 2022 Subaru Love Promise Customer and Community Commitment Award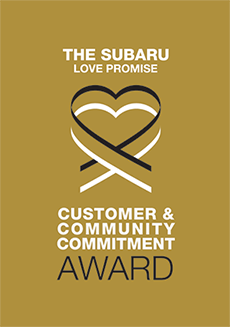 We've been nationally recognized for our dedication to our customers, our community, and the Subaru Love Promise.
We're honored to receive the 2022 Subaru Love Promise Customer and Community Commitment Award. This award nationally recognizes elite Subaru retailers who provide an exceptional customer experience at every interaction with Subaru. These retailers have also demonstrated an outstanding commitment to supporting passions and causes in their local communities in important areas such as the environment, community, health, education, and pets.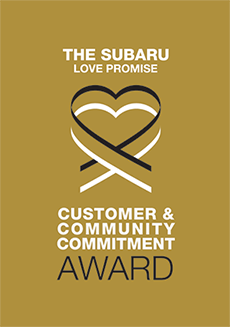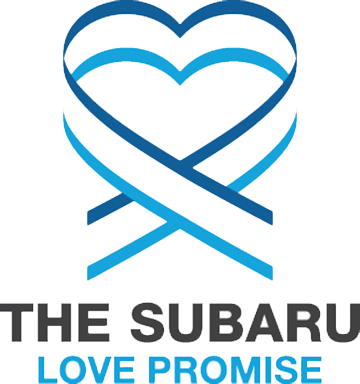 What is the Subaru Love Promise?
Subaru and our retailers believe in making the world a better place and the Subaru Love Promise is our vision of respecting all people. This is our commitment to show love and respect to our customers and to work to make a positive impact in the world.
How is Adventure Subaru dedicated locally to the Love Promise?
At Adventure Subaru, our Love Promise to the Northwest Arkansas area can be in seen in our partnerships with local nonprofits and charities. We're grateful for the opportunity, not only to be a part of the Northwest Arkansas community, but to serve it as well.
Humane Society of the Ozarks, Big Paws of the Ozarks, Animal League of Washington Co
Botanical Gardens of the Ozarks , Fayetteville Parks and Recreation , Pack Rat Outdoor Center, Apple Seeds, Inc. , Ozark Natural Science Center , NWA Land Trust
Ozark Literacy Council, Fayetteville Public Schools, Pilot Arts , Single Parent Scholarship Fund , Champions for Kids , Spark Foundation
Ozark Off-Road Cyclists, Fayetteville First Thursday, Arkansas Advocates for Children and Families , Meals on Wheels , Roots Meals for Musicians , Restore Humanity , Make a Wish , Hogeye Marathon , Running of the Hogs , Fayetteville Senior Center
Highlands Oncology, Hope Cancer Resources, Essentials Outreach
Love Promise Stories from Adventure Subaru
Subaru and Adventure Subaru believe in making a positive impact on the communities in which we live and work. We uphold that belief through our Love Promise Community Commitment. Every month, we select inspiring stories from customers and partners from around our area who strive to support our collective commitment and feature them here
Saint Nick - Susan D
The service (a regular oil change and tire rotation) was fine - in and out very efficiently, courteous employees, nice touch at the end to have the employee who brought my car back into the garage for me to drive home take the portable shop vac to the driver side floorboards. They were pretty sandy from a recent trip back from New England. What was extraordinary about my experience was my shuttle driver Nick Tubb. Very personable, easy to talk to, interested and interesting. He's a gem, and I wanted you to know that - although I suspect you already do. His innate positivity was infectious. I was so touched by my experience that I wrote a poem about it. I've hesitated to send it in, but here you go. Saint Nick Monday morningtook my car to the dealership For new oil and a tire rotation. They say regular maintenance ensures a smoother ride. I thought it might be a while so requested a shuttle ride home, 5 minutes door-to-door. Nick asked what I did. I help people realize their dreams. I help people heal. I didn't tell him my life force was around my ankles my heart and mind in tatters. Do you have a podcast? he asked. No, why? Because you have a wonderful voice; it's so soothing, just to listen to it. Even through a mask? Yup. (Even through my grief?) I was barely home before they called to let me know my car was done. Nick came back. I asked him about his journey How had he gotten here? With a friend, a roommate, who's generally pretty negative, got homesick, stayed in. Nick encouraged him. Daily. Told him to stay positive. Get his life on track. Now his roommate teaches Nick how to exercise and makes twice as much money working half as much time. Saying no telling where'd he be without Nick. Nick says he'd be just fine, doing great. It's hard sometimes, this staying positive - life weighs you down - but it will always work out. It will always work out. How did he learn to be positive? Was he always this way or did someone teach him? Comes naturally, I guess. No counselor, no psychiatrist. It especially hit home after his dad died, when he was 17. That was 3 years ago. A baby - a sage. Healer, heal thyself. Unwrap this Christmas gift the Universe has dropped at your door. There are no coincidences. I didn't need a shuttle today. But I needed this. While my car was serviced. my soul got detailed in 15 minutes. Regular maintenance ensures a smoother ride. Love. It's what makes Subaru (so much more than) Subaru. --- My Crosstrek is the first new car I've ever bought. I have really appreciated the customer service all along the way, from Dee, the saleswoman, to Mike, the finance guy, to the folks in the service department. It's been a very positive experience overall. Thanks again, Susan Drouilhet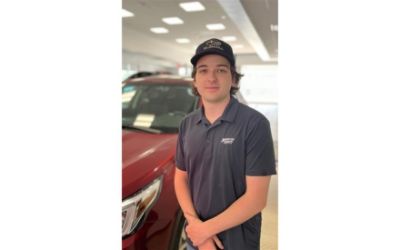 ---
Adventure Subaru helps kids Finish Strong! - Adelaide S
On behalf of the recipients of Champions for Kids, I would like to thank you for your donation of $10,000 to the Champions for Kids "I Finish STRONG Reading Champion program!" One of Champions for Kids core programs is the "I Finished STRONG! Reading Champion!" Champions for Kids comes along side excellent teachers and helps provide the incentives and rewards that teachers use to inspire and reward kids for their reading achievements. This summer, Champions for Kids is partnering with the Springdale School District to provide "I Finished STRONG! Reading Champion!" With the generous support of our partners like Adventure Subaru, CFK provides: Backpacks, t-shirts, awards, certificates, special lunch, games and celebrating summer reading achievements for many Springdale youth. Because of your involvement in the campaign, it allows us to help children in high poverty schools finish strong as reading champions, championing their path for academic and social success. We created this summer program to encourage kids to finish STRONG. And with your help, Champions for Kids has helped over 1000 children complete their reading programs in Northwest Arkansas schools. Thank you Adventure Subaru and your dedication to education.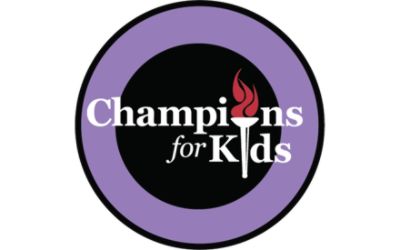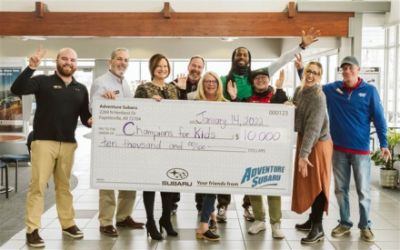 ---
Books, Bears, and Blankets - Adelaide S
Champions for Kids works closely with school counselors who work with children experiencing crisis: Homelessness, eviction, parental deportation, parental death, parental incarceration, abject poverty and more. Champions for Kids always wanted to create a program for counselors to bring warmth and a smile to children in crisis. We had program we wanted to launch, "Books, Bears and Blankets." We wanted to provide school counselors with backpacks filled with fun items to bring a child a smile: Cute bears, comfort blankets, fun toys, encouraging books, games and snacks. We wanted to also provide the counselor with $100 gift cards to provide to families/guardians experiencing crisis to help the family with immediate needs: food, clothes, holiday gifts, personal care needs. When Adventure Subaru learned about "Books, Bears and Blankets," their immediate response was, "YES! Let's Do This!" As a result, last year well over 500 backpacks filled with Books, Bears and Blankets were delivered to school counselors to provide to children in crisis in Northwest Arkansas. One young fourth grader just wanted a way to fly home to see and be with her mother who was dying from cancer. That girl took that trip because of Adventure Subaru's heart and commitment. Adventure Subaru's heart is amazing. They live their "YES!" by always coming by our side to support packing the bags as well as providing financial support for this program. We love our Adventure Subaru Family and Team!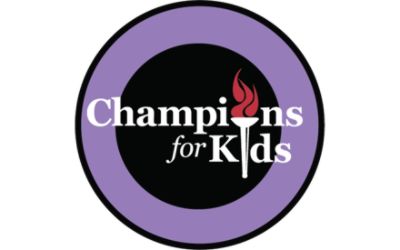 ---
Subaru Loves Fayetteville's Parks & Trails! - Kristina J
If you've been out on Fayetteville's trails, or participated in a program at one of our many parks, you may be aware that the Fayetteville Parks Department relies heavily on our local partners and volunteers in order to offer these programs and the beautiful spaces where they take place. Adventure Subaru has long supported Fayetteville's parks through sponsorships and event donations, and in 2020, team member Danielle Dotson reached out to see what else their staff could personally do to get involved and make a difference. They decided to adopt Meadow Valley Trail through Fayetteville's Adopt-A-Park & Trail Program, and their crew has been getting out and after litter ever since! Not being satisfied with just that, Danielle reached out again in 2021 asking how else they could help out, noting that people were spending more time utilizing the trails and outdoors during the pandemic. After brainstorming with Parks staff, Adventure Subaru purchased and donated a Saris bike repair station that was installed by Parks Maintenance staff at the Gordon Long Trailhead on the Razorback Regional Greenway in March 2022. This bike repair station will help ensure that cyclists have some basic tools they need to keep their bikes rolling safely as they get out and explore all the beauty Fayetteville has to offer! We thank the Adventure Subaru Team for these contributions to the community, and for always striving to find ways to make this vibrant and beautiful city even better!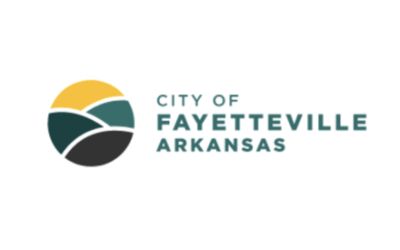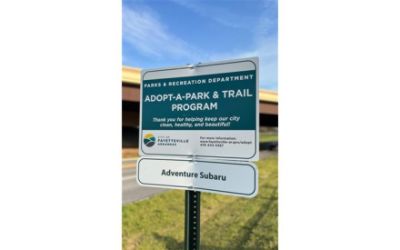 ---
Adventure Shares the Love - Mary T
Share the Love from Adventure Subaru has been such a powerful gesture of love and support for Apple Seeds. With this support of $45,000, Apple Seeds is able to inspire and impact over 10,000 students. Love for fresh produce starts at the ground level where kids plant seeds, harvest produce, and cook a meal to share with each other. At Apple Seeds we know that health and well-being of children is more than just having access to fresh fruits and vegetables. Kids need to be inspired to try new foods and empowered with the skills of how to prepare them. The kids leave our farm with bundles of produce under their arms & inspired to share new foods with their families. Love shows up as health, good food, friends, and family – all of this grows at Apple Seeds with Adventure Subaru's support.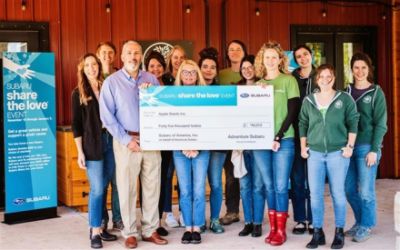 ---
Adventure Subaru Keeps Us Moving Forward! - Mary T
Thank you, Adventure Subaru, for making our corner of the world a better place! With a donation of $10,000, Apple Seeds was able to plant a row of trees and also partner with a consultant to create a strategic plan for how Apple Seeds proceeds to make a positive impact in the world in the coming years. These two things have been so powerful in propelling Apple Seeds forward and it would not have been possible without the support of Adventure Subaru. We are on the path to creating our vision of a sustainable farm that feeds children in Northwest Arkansas.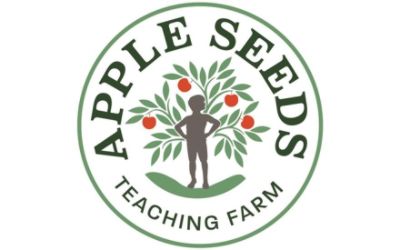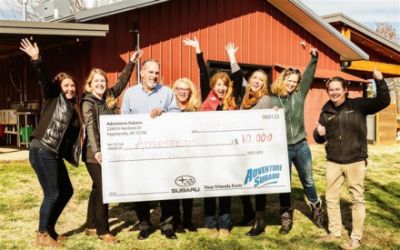 ---
Dee to the Rescue - Danielle D
If you saw someone on the side of the road, would you stop to help them? For most people, the answer would be no. You'd presume that someone else was on their way to help, or that someone else would stop. Well, Dee Gardner isn't like most people. When you are describing a coworker to someone, you'll often find adjectives like hard-working, detail-oriented, friendly, etc. While those are words that describe Dee, they fall short. Dee is empathetic, compassionate, and has a heart of gold. On a cold, slick, and snowy day in Fayetteville, Dee was on her way to work. When she exited the highway for Adventure Subaru, she noticed a family that had just run off the road. Running their late-model SUV into a ditch. Mind you, it was snowing outside, and the family of four was (understandably) panicked. And, to top it off, also on the way to the airport. Not thinking twice, Dee pulled over, loaded the family and all of their luggage into her Crosstrek, and headed to Adventure Subaru. She got them out of the cold, helped them contact a tow truck driver, and loaned her computer to some of the family members to make other arrangements for their flights. Once their SUV was towed to the dealership, it was apparent that it was still drivable. The family then proceeded on their way. In times of crisis, often times you are just wanting someone to empathize with…to be willing to help. Dee did just that. Dee is a Love Promise Champion at our store, and it's easy to see why.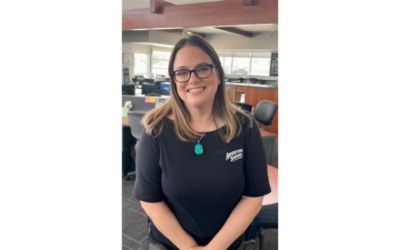 ---
We Love Our Employees! - Cayla L
Who doesn't love a party? Especially one that celebrates all the great work you do. In April, Adventure Subaru held an employee appreciation party. The party was originally scheduled for holiday time, but covid was running rampant and we decided it was best to postpone until conditions improved. Come springtime, we were all ready to let loose, have some fun, and enjoy each other's company. Too often, we get caught up in the minutia of everyday life, and we forget how to slow down. We make it a priority each day to put the needs of our customers first and to always strive to do the right thing…but it's nice when your workplace appreciates you, not just by verbalizing it, but by showing you. The party was filled with employees, their significant others, dance-offs, prizes, a photobooth, great food, and music. I'm so grateful to work for an organization that truly lives and encompasses the values of the Subaru Love Promise, every single day. Adventure Subaru is top notch, both in customer care and caring for their employees. Cheers to appreciating your coworkers and celebrating all the great accomplishments you achieve, together.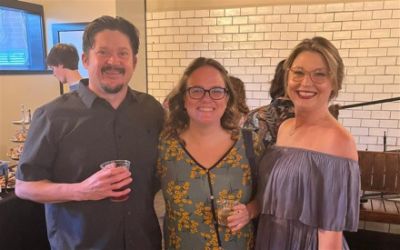 ---
Subaru Loves Pets, All Year Round! - Chris A
This month, Adventure Subaru and the Washington County Animal Shelter (WCAS) Volunteer Team joined forces for a pet id engraving event. Many lost pets do not have an ID tag, and especially without a microchip, it drastically reduces the chances of them being returned home. Only 10-30% of dogs and 5% of cats are returned home when lost without an ID tag. Since the shelter runs a good chunk of its operations on volunteer and donation efforts, an in-store event was in order. The volunteer team with the shelter was at Adventure Subaru on February 18 and 19 and printed a record number of tags, raising almost $500 for the shelter! This was the biggest two-day event the shelter ever had, and this money will make a sizeable impact. Many in-store customers and employees had an id tag printed for their pet, as well as many folks from the community came out to support the event. To help the dollars go further, Adventure Subaru matched the donation amount, dollar for dollar. The funds raised go directly back to the shelter to help with supplies and other day-to-day needs. We're grateful for the partnership with Adventure Subaru and their love for pets and the community. Thank you, Adventure Subaru and customers!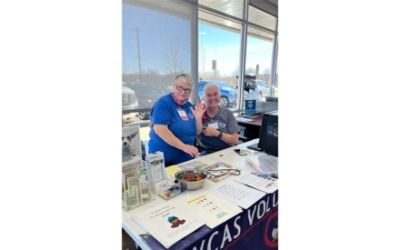 ---
The Service Advisor That Went Above & Beyond - Jake W
Late one Friday afternoon, a customer came in for a standard service. The customer had requested no car wash with their service. The customer lives on a dirt road, and in Subaru fashion, their Subaru was dirty. And, to avoid scratching, it would require a hand wash to get it clean. In the rush to get the customer their Subaru back after service, it was run through the automatic car wash- not good! The Crosstrek was covered in swirl marks and scratches. Immediately seeing what went wrong with the customer's vehicle, Service Advisor Andrew took charge. He scheduled for the customer to have a wash, buff, wax and full detail, plus ceramaseal– all complimentary. Andrew also ensured the customer had a set of all-weather mats (coincidentally, the customer had those on their wishlist). Andrew went above and beyond to not only fix the error we made, but to make it right and ensure the customer was happy.
---