The 2022 Subaru Love Promise Customer and Community Commitment Award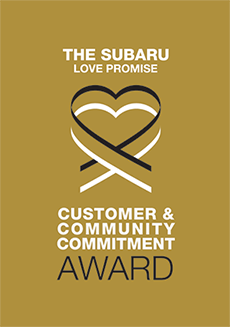 We've been nationally recognized for our dedication to our customers, our community, and the Subaru Love Promise.
We're honored to receive the 2022 Subaru Love Promise Customer and Community Commitment Award. This award nationally recognizes elite Subaru retailers who provide an exceptional customer experience at every interaction with Subaru. These retailers have also demonstrated an outstanding commitment to supporting passions and causes in their local communities in important areas such as the environment, community, health, education, and pets.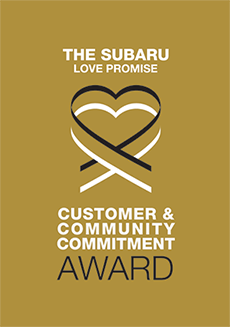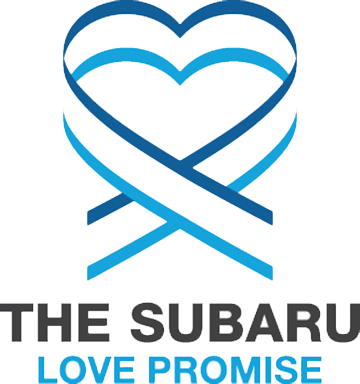 What is the Subaru Love Promise?
Subaru and our retailers believe in making the world a better place and the Subaru Love Promise is our vision of respecting all people. This is our commitment to show love and respect to our customers and to work to make a positive impact in the world.
How is Adventure Subaru dedicated locally to the Love Promise?
At Adventure Subaru, our Love Promise to the Northwest Arkansas area can be in seen in our partnerships with local nonprofits and charities. We're grateful for the opportunity, not only to be a part of the Northwest Arkansas community, but to serve it as well.
Humane Society of the Ozarks, Big Paws of the Ozarks, Animal League of Washington Co
Botanical Gardens of the Ozarks , Fayetteville Parks and Recreation , Pack Rat Outdoor Center, Apple Seeds, Inc. , Ozark Natural Science Center , NWA Land Trust
Ozark Literacy Council, Fayetteville Public Schools, Pilot Arts , Single Parent Scholarship Fund , Champions for Kids , Spark Foundation
Ozark Off-Road Cyclists, Fayetteville First Thursday, Arkansas Advocates for Children and Families , Meals on Wheels , Roots Meals for Musicians , Restore Humanity , Make a Wish , Hogeye Marathon , Running of the Hogs , Fayetteville Senior Center
Highlands Oncology, Hope Cancer Resources, Essentials Outreach
Love Promise Stories from Adventure Subaru
Subaru and Adventure Subaru believe in making a positive impact on the communities in which we live and work. We uphold that belief through our Love Promise Community Commitment. Every month, we select inspiring stories from customers and partners from around our area who strive to support our collective commitment and feature them here
Love From States Away - Kate F
Right after Christmas, Harvest Hope Food Bank had millions of pounds of food at risk as more than half a foot of water flooded the facility due to a main water break. While the flooding ruined shelf-ready foods, the power outage raised the temperature in the freezers. Community members and local businesses gathered alongside South Carolina's largest food bank, which provides over 20 million meals on average to neighbors in need across the Upstate. Almost 13 hours away, Adventure Subaru saw the need and provided! They shipped over 280 pounds of food to Fairway Subaru in Greenville while the dealership collected 867 pounds total over the holidays! If the water had made it to the freezers, the food bank could have lost more than a million dollars in food. Thankfully, they are back to regular operations thanks to community volunteers and campaigns like Subaru Loves to Help. With this kindness, Harvest Hope is seeing as much food come in the door now as they lost! Thank you Adventure Subaru from your friends at Fairway!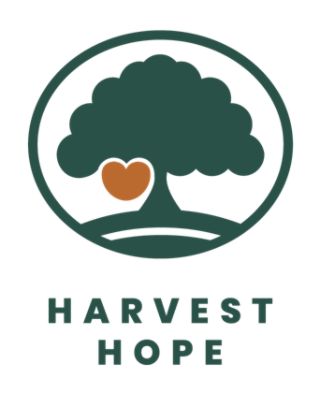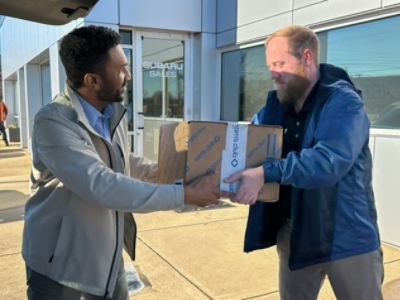 ---
There Can Be Hope Even in the Darkest Times - Cheryl B
Dear Adventure Subaru, My name is Cheryl Bailey, and I wanted to take a few minutes to thank you for the amazing experience I had with your dealership a few months ago. As you know, the market has been crazy the past few months and there is a waiting list to get new vehicles. I was driving a 20-year-old vehicle on its last leg and told Dereck Smith I decided to order my new car before it gave out on me. I was excited after months of waiting when I received the call from Dereck that my new car had arrived earlier than expected. However, on the way to the dealership, I received a very different type of call - a family emergency that sent my world crashing down around me. I was no longer ready to take the car that day as I had to fly out within a couple of hours and would not be home for at least a week. Your people went above and beyond normal customer service. They assured me not to worry about the car as I had other more important issues to attend to. They went out of their way to treat me as more than a customer. They treated me like a person. I deeply appreciate everything the people at Adventure Subaru did to help me through this hard time in my life. My week turned into 2 months, and they not only held the car for me, but they also checked on me repeatedly during those hard months. Throughout that time, I had a lot of things to worry about, but I am grateful that my car wasn't one of those things. The genuine care from the people at this dealership helped remind me that there can be hope even in the darkest times. When the emergency was finally over, and I returned home my new car was waiting for me ready to pick up. When everything was uncertain, I could rely upon the people at Subaru, and I am forever grateful. I don't have the words to fully express my thankfulness, but please know that I am grateful for everything you and your dealership did to help a poor woman through the hardest time of her life. Your kindness might have seemed simple to you, but it meant the world to me. I'm looking forward to putting many miles on my Subaru and thank you for everything you have done and continue to do for the people of Northwest Arkansas. With Thankfulness, Cheryl Bailey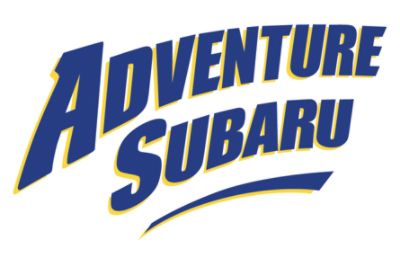 ---
Randy Helps Out! - Danielle D
It's dark, kind of rainy, and you've driven over an hour to the Subaru dealer to pick up new wiper blades. There are a few salespeople present, but the rest of the dealership is relatively quiet. When you arrive, to pick up your wiper blades, the Parts department is closed! In other places, you may have been turned away and wished good luck. Not at Adventure. Sales Manager Randy Green sprung into action. He had access to the Parts department, was able to match the size wiper blades to the 2009 Tribeca, and successfully installed for the customer. One less stressor, that's what it's all about. Helping people, even if it's "not your department."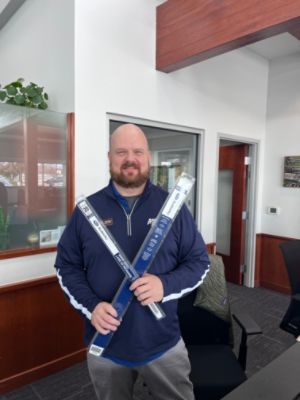 ---
Abandoned Puppies Find Loving Homes - Kayla M
Through our partnership with Adventure Subaru of Fayetteville we hosted a Halloween themed adoption event in our Northwest Arkansas community. Adventure Subaru did a supply drive to benefit our rescue throughout the month of October, and we ended the month with the Halloween Costume Adoption Event on October 22nd hosted at a popular coffee shop and grocery store, Ozark Natural Foods. At this event, Adventure Subaru and Big Paws of the Ozarks. helped five dogs find their forever home. This included three puppies of a little of 8 Big Paws rescued. These puppies were found at two weeks of age, dumped by a local lake. Luckily, a Good Samaritan found them and contacted us, but unfortunately it was too late for two of the litter. Big Paws took these eight puppies and bottle fed them around the clock for weeks and nursed them back to health until they were healthy enough for adoption. We are so thankful for Adventure Subaru in helping us get the word out about these puppies and finding them their new loving forever homes!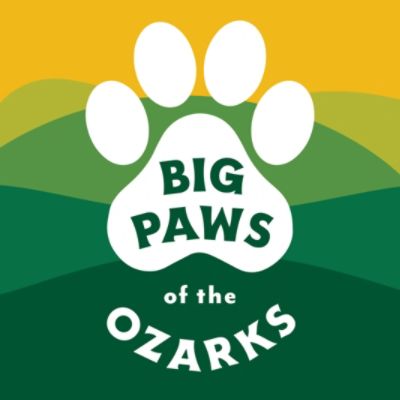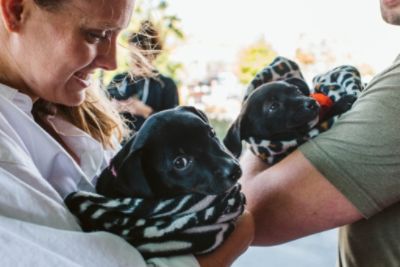 ---
Antoine Helps Out! - JT C
I just wanted to reach out to you and let you know about a glowing example of the love promise mentality. I've had a business relationship with a particular customer over the last twelve years. His name is Esam, and a while ago he purchased a Subaru from us. Since then, he ordered a new Subaru but due to accessory ads from the manufacturer he was unhappy with, (alongside a price increase with those accessories) he decided he was going to not do business with us any longer. Fast forward to several weeks later, he and his wife care for their granddaughter on a regular basis, and while on a trip in their Outback, the little girl got sick, and from Esam's description projectile vomited all over the back seat, and he stressed to me that it was EVERYWHERE!! He cleaned what he could, but was concerned it was going to cause major staining and smell issues, so he contacted several auto detailing facilities in the area but no one could get him in for weeks unless he paid a large fee for being moved up. On a whim, he decided to swing by Adventure Subaru and see if we could get him information for someone that could detail his vehicle sooner. Before he came to speak to me, he pulled up to detail thinking they may be able to point him in the right direction. One of our best, Antoine, approached his vehicle. After explaining what he was trying to accomplish, Antoine took it upon himself to remedy the situation. He had Esam exit the vehicle and pulled it into detail, where he expertly cleaned the vehicle back to what was described to me as "better than new!" Here is the reason I feel it is important to tell this story and how committed our team is to the Subaru Love Promise. After cleaning the vehicle, Antoine returned the Outback to Esam. Esam was baffled by the amazing detail he was provided and the weight lifted from his shoulders on how to fix his predicament. Esam offered a handsome sum to Antoine for his help in the matter. Most of us in his situation would have seen this as fair compensation, as he had just spent the last 30 minutes up to his elbows in a car with vomit on just about everything it could be on. This is where Antoine showed his personal commitment to the Love Promise. Antoine refused the handsome sum and offered an explanation for doing so. He told Esam "You're a Subaru guy as am I, and you're a valued customer, I cannot in good conscience accept payment. Just know that we have your back no matter what." After this exchange, Esam was blown away. He immediately sought me out and told me how impressed he was with Antoine, and to make sure we knew what a fantastic guy we have. He then proceeded to tell me of the big impact this moment had. Previously, Esam had decided to take his business elsewhere because of the disagreement with his ordered vehicle, but this moment completely changed his mind. He said that he will be an Adventure Subaru customer for life. Antoine didn't do this because the customer was upset, in fact, Esam never told Antoine about his prior decision to not do business here any longer. Antoine stepped up because it was the right thing to do for our customer. He stepped up because that's just how he is built. Antoine doesn't just exemplify the Love Promise mentality HE IS the definition of Love Promise!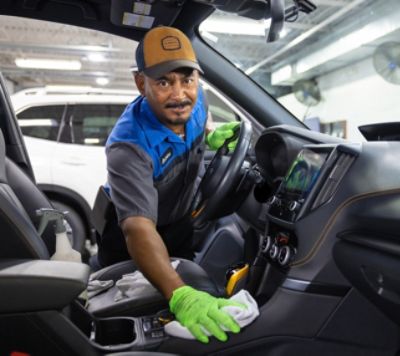 ---
With Hugs & Paws - Amy R
To the staff and everyone who donated at Adventure Subaru, Thank you so very much for the wonderful donations for our homeless pups. They will love getting treats and toys—items they most likely never experienced before (these luxuries before.) The money raised will be used for vetting and any other items our fosters will need, such as crates, crate mats, beds, etc. We try to treat any of our dogs as we would treat our own. As a very small, foster-based rescue, the donation will go so far and help many of the dogs we will pull from local shelters. I cannot thank you enough. We are incredibly grateful. With hugs and paws, Amy and Ruby's Rescue Pups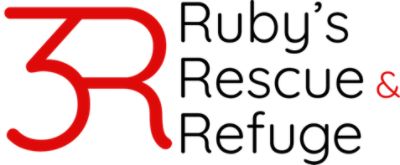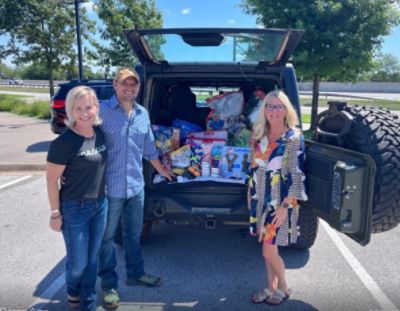 ---
Outstanding Help from Dee Gardner and Kenny Boyett - Doug
Dear Mr. Arnold, There's an old saying: "You never get a second chance to make a first impression." I'm writing to express our enthusiastic gratitude to Dee Gardner and Kenny Boyett for their recent professional and friendly help. My wife, Martha Morrison, and I recently had the pleasure of ordering a 2023 Subaru Outback Touring XT. Our order began by placing an online request for more information. Kenny Boyett promptly replied online and said he would be glad to meet with us to answer any questions. We were so impressed that we decided to visit that morning without making an appointment. When we arrived, Dee Gardner cheerfully greeted us and said she would be happy to find Kenny. She showed us your attractive customer lounge waiting area. Dee returned in a few minutes and said that Kenny was currently unavailable but that she would be happy to help until he was free. We told her that we had been interested in the Outback for several years since one of our closest friends in Atlanta, GA was a Subaru dealership service manager. Dee carefully explained that the 2022 order system had closed the previous day and that Subaru was only taking 2023 orders; she added that the delivery schedule was about four months. We told her that was not a problem since we would be trading in my wife's 2015 Mustang with only 23,000+ miles. We then reviewed the colors and options for the upcoming model before taking a test drive. Dee said she would drive for several minutes while explaining the newest features. After we returned to the dealership, she would then let us take the 2022 Outback on our own test drive. What a fun vehicle to drive! The Outback sells itself. As we walked back into the dealership after our own test drive, Dee introduced us to Kenny who took over the ordering process. Like Dee, he was so professional and fun to be with! We were so impressed by how "unpressured" both of them made us feel. Their lack of haggling over price was so reassuring. We couldn't have been more grateful for Dee's and Kenny's knowledge about the features, ride, and comfort of the Touring XT! You are so lucky to have two such outstanding professionals working for you! Please let them know how much we appreciated their terrific help. Best wishes, Doug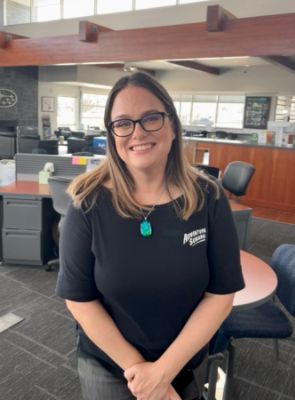 ---
Thank You Adventure Subaru! - Holcomb P
To our friends at Adventure Subaru, Thank you for being a platinum sponsor with our Partners in Education program for the 2022-2023 school year! Your generous donation allows us to support our students, families, and teachers. As a Partner in Education, your support over this last few years helped fund our PTA "general fund" responsible for many programs and projects this year including but not limited to: a new "Gaga Ball Pit" for our playground, Prometheon Boards for our 4th grade classrooms, a new mural in our hallway, a Holcomb t-shirt for every student and staff member, new gym speakers, new wall mats for the gym, various school supplies, water bottles, and snacks for students, our new "Stinger Store," two college scholarships for former students, events like Holcomb Hustle and Spring Fling, and numerous teacher appreciation and support efforts. Thank you Adventure Subaru! Sincerely, Holcomb PTA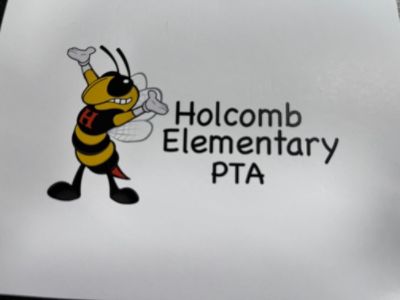 ---
Congratulations to You! - Cynthia and Rocky N
Congratulations to you and all the Adventure team for winning the Subaru Love Promise award. Frankly, it does not surprise me at all. The service that we receive from Adventure Subaru is amazing. Cynthia and I have, for very short periods of time, been "spoiled" at a few of the top rated hotels in the world: "The Peninsula" in Hong Kong, "Raffles" in Singapore and "Shangri La" in Manila. The customer service we receive at Adventure Subaru is similar in a lot of ways: total attention to the customers request, updates and status of repairs, clean and comfortable waiting area with amenities and most of all a friendly, polite and delightful staff. We are truly, loyal Adventure Subaru customers. While it's easy to become a Subaru customer, being an Adventure Subaru customer is all that much better. Much success to you and the Adventure Team in the future! Cynthia & Rocky Naff Joplin, Missouri
---
Subaru's Love Promise Starts at the Top! - Danielle D
This isn't your typical love promise story. It's not about a particular non-profit organization that has benefited from our outreach efforts, nor about us doing our part to clean up our community with a trail clean up. Instead, this love promise story is about the wonderful team that Adventure Subaru worked with this year for filming Retailer of the Year. The team we worked with? Subaru of America and advertising agency Carmichael Lynch. You may be wondering—- why are you writing a story about Subaru of America to submit to Subaru of America? Seems a little bit like I'm trying to butter up the corporation I work for. Sure, think that if you want, but I'm here to attest the values Subaru of America advertises are indicative of the culture that starts at the top. Love IS what makes Subaru, Subaru. When a large group of people come to your organization, it can be daunting and it's easy to feel apprehensive of just who the people you are working with truly are. Are they corporate folks that are so far removed from the day to day of a local retailer and their operations? Do they really care? Are they just here to get a job done, or are they truly invested in our organization? Everyone I encountered and have worked with at Subaru of America corporate- Alex Cabrera, Virginia Lin, Colleen Donnelly, to the Carmichael Lynch team- Amanda Chaffin, Hans Hansen, Will Gorman, Meghan Vosbeek, Laila Stainbrook, (and I'm sure there are people I'm accidently leaving out), have been caring, kind, understanding, incredibly hard working and most importantly, genuine. Filming for Retailer of the Year was a long process. Not one time did I feel like we weren't in good hands. I knew I could trust the team at SOA and Carmichael to accurately tell the story of Adventure Subaru. I must also add, the organization of these teams was superb (an incredible relief to an already busy marketing team at Adventure). The past handful of years, Subaru has focused a lot of their advertising efforts on the Subaru Love Promise. Essentially, it's the promise that Subaru and their retailers make to the communities they live in. It's a pledge to make it a better place to live and work. To give back. To practice what you preach. To put people over profit. To care. I am so proud to work for a corporation that, I not only believe in the product we sell, but also, in the culture. Subaru is more than a car company, and their team members prove it.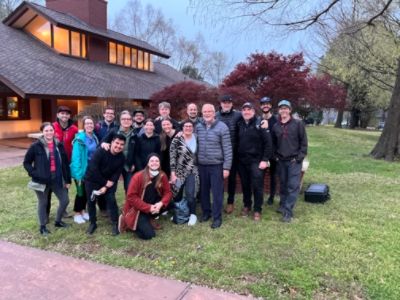 ---