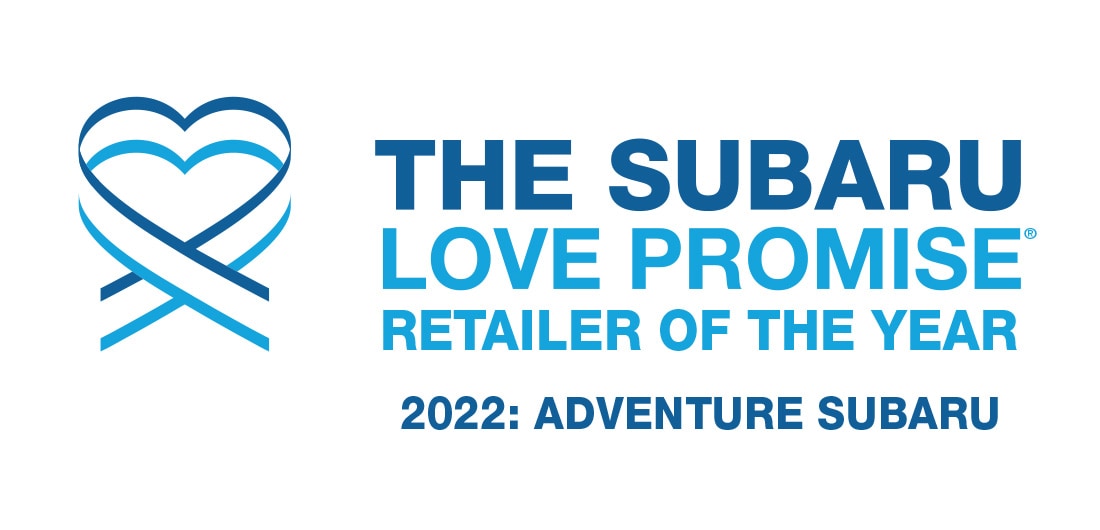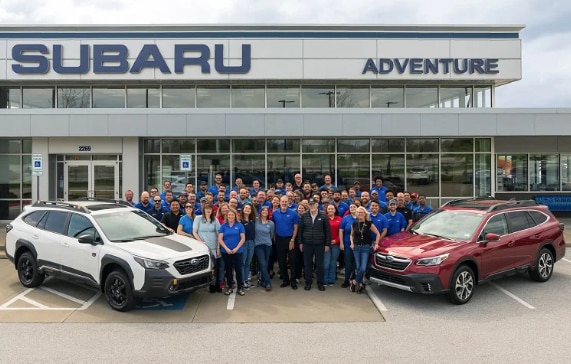 Congratulations to Adventure Subaru, the 2022 Subaru Love Promise Retailer of the Year. 
For the past 50 years, Adventure Subaru owner Don Nelms has built a reputation in Northwest Arkansas for treating customers with the utmost respect and service while also making an impact on the lives of the community through the many charities and organizations Adventure Subaru supports.
Committed to Community 
In the past 10 years alone, Adventure Subaru and owner Don Nelms have donated more than $3.2 million dollars to more than 70 charities and initiatives in Northwest Arkansas. This includes Don's personal donation of 350 acres of land on the Buffalo National River to The Nature Conservancy of Arkansas. They have also helped many education-focused organizations in the area such as Apple Seeds, Single Parent Scholarship Fund of Northwest Arkansas, Ozark Literacy Council, and Champions for Kids. Their contributions have helped increase literacy rates, improve career opportunities, and give kids new pathways to succeed in school.
Commitment to Customers
When Managing Partner Brent Baker took over operations in March 2020, at the beginning of the pandemic, Adventure Subaru and the world faced many challenges. During this difficult time, they remembered to put their customers first and implemented changes to better serve their customers and keep them safe by creating an at-home delivery service and test-drives, as well as service department sanitation practices that continue to this day. 
Service in the Nelms Tradition
Much of the success of Adventure Subaru can be attributed to Don Nelms' belief that customers should be treated fairly and with the utmost respect. It's why they employ a non-commission-based sales staff to help customers find the car they want that's reasonably priced and listed with full transparency. Too often, car dealerships charge hidden fees or over-price their vehicles. Service in the Nelms tradition ensures their customers' best interests always come first. Their dedication to their customers has earned Adventure Subaru national recognition from Subaru of America with the Subaru Customer Commitment Award from 2018-2022.
Subaru of America is proud to award Adventure Subaru in Fayetteville, Arkansas, the 2022 Subaru Love Promise Retailer of the Year for their commitment and dedication to their customers and outstanding contributions to making a difference in their community. 
Love. It's what makes Subaru, Subaru.™