Why Choose Adventure Subaru?
At Adventure Subaru, our service and repair team is here to provide you with high-quality vehicle maintenance and impeccable customer service. We understand the importance of the investment you have made with your vehicle purchase and we want to help you protect that investment. Here at Adventure Subaru, we hold ourselves to the highest of standards--both in the services and products we offer and in the world-class experience we provide our customers. We firmly believe everyone should be treated with respect, honesty, and integrity, and it is our goal to provide you with an enjoyable and worry-free experience every time.
Our service and repair center serves drivers from
Bentonville, Bella Vista, Eureka Springs, Fayetteville, Fort Smith,
Rogers,
Springdale,
and all the rest of the Northwest Arkansas region. 
PLEASE NOTE: To ensure the shortest possible wait times, we recommend always making a service appointment, but it is not required.
OUR TEAM IS HIGHLY EXPERIENCED
The service department at Adventure Subaru is fully-staffed with extremely qualified technicians who are ready to answer your questions and address any of your service needs. We have a supremely experienced and knowledgeable service team including four Senior Master Certified Subaru Technicians, which is the highest level certification attainable for any service technician at our dealership.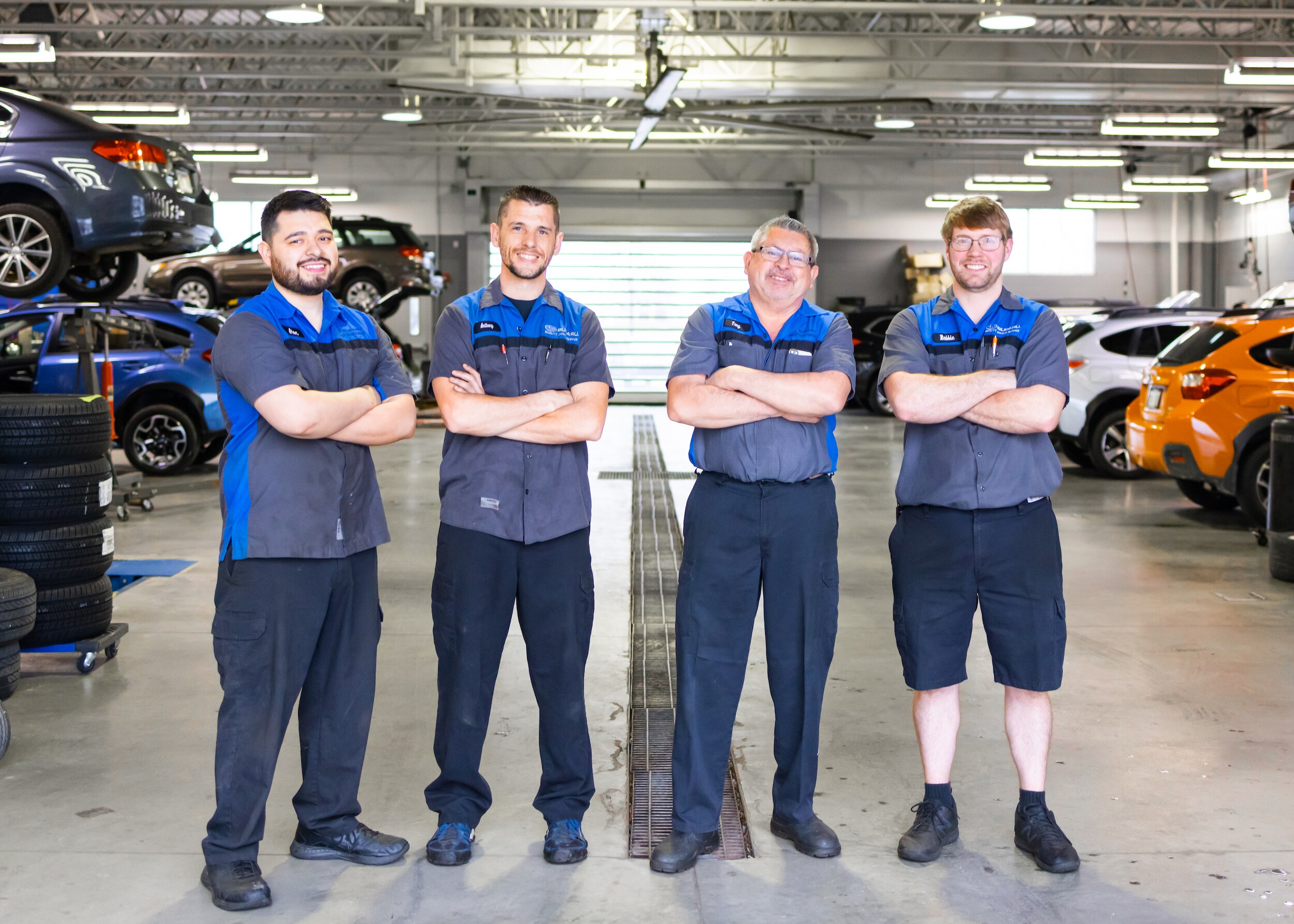 Becoming a Senior Master Certified Subaru Technician requires countless hours of training including instructor-led classes and years of hands-on experience. Achieving this level can easily take up to five to seven years. They're also required to take on-going continuing education courses every year to stay knowledgeable about new vehicle models and updates.
All of this experience means that you can trust your vehicle will be in good hands at Adventure Subaru. And taking your car to experienced technicians like ours can help prevent misdiagnosis that could lead to more problems and expenses down the road.