Subaru of America is committed to being a positive force in the communities where we work and live. We believe that everyone deserves to lead a happy and healthy life rich with experiences. That's why we're committed to helping those in our communities stay as healthy as possible.
Read About Our Love Promise Partners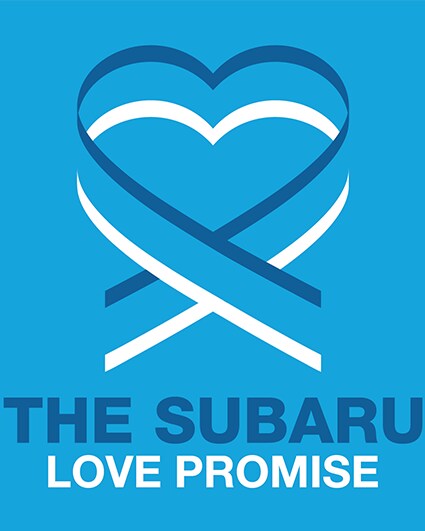 In Direct Support of our Essentials Outreach Sponsorship
For many, it's easy to take for granted the importance of access to basic hygiene supplies. After all, you regularly purchase these items at local stores without second thought. But for some community members in Northwest Arkansas living in or even below poverty level conditions, the ability to purchase these essential health supplies is never a guarantee.
To support residents of rural areas such as Washington and Benton County, communities that an impactful non-profit organization in Essentials Outreach serves monthly, we invite you to donate hygiene essentials here at Adventure Subaru in Fayetteville.
Hygiene Essentials you Can Donate
The following 10 basic hygiene items are accepted by Essentials Outreach, an organization our team is proud to sponsor:
Toilet paper
Shampoo
Toothbrushes
Toothpaste
Soap
Shaving cream
Dish detergent
Laundry soap
Deodorant
Razors
How Dealership Donations Work
If you wish to take part in this Essentials Outreach partnership event and donate materials for Northwest Arkansas community shelters - located outside of the NWA corridor - in need of such resources, visit our convenient Subaru dealer location in Fayetteville with the items you're prepared to contribute. Directly collaborating with Essentials Outreach, our team will then drop off these hygiene products to the non-profit organization for official shelter distribution.
Follow Up for More Event Details
Think of any questions relating to our sponsorship of Essentials Outreach or more specifically this hygiene product donation initiative? We encourage you to contact our team today for relevant explanations and answers. Don't hesitate to stop by during regular business hours with products to donate if you're in the area! We thank you for your meaningful support and look forward to meeting with you.
Hours
Monday

9:00 am - 6:00 pm

Tuesday

9:00 am - 6:00 pm

Wednesday

9:00 am - 6:00 pm

Thursday

9:00 am - 6:00 pm

Friday

9:00 am - 6:00 pm

Saturday

9:00 am - 6:00 pm

Sunday

Closed