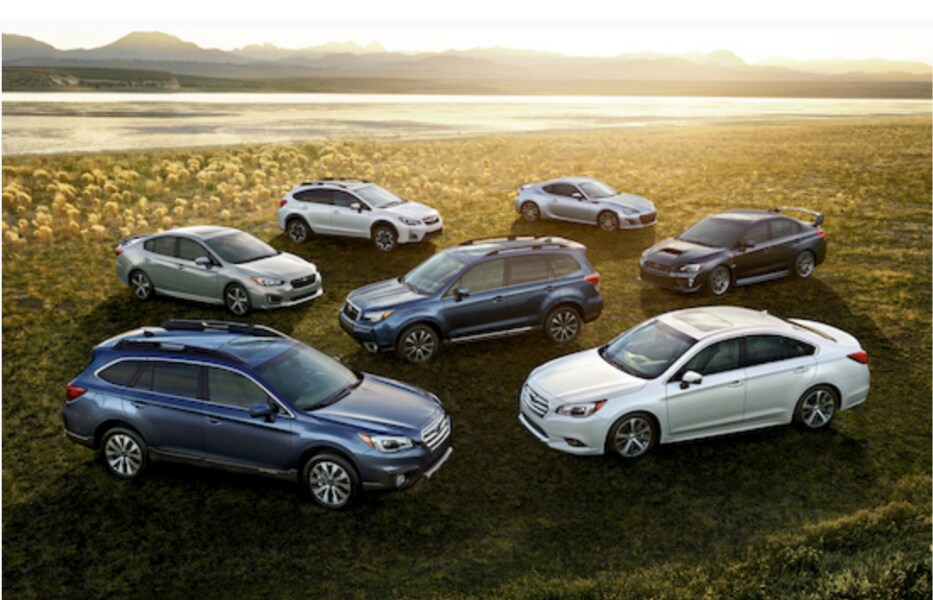 It's the beginning of the new year, a time for fresh starts and new projects. New Year's Resolutions range from spending more time with family to traveling to new places. We all have ways in which we want to improve our lives in the upcoming year. As we look toward bettering our lives and those of the people we care for, there is one thing we often take for granted and may not be thinking about: our vehicles. Our vehicles are a part of our family, and we rely on them to get us to school, work, vacation, countless trips to the grocery stores and more. Like us, cars need a lot of maintenance to run smoothly. If you're not really sure where to start, we've got you covered. Here are some important annual car maintenance tasks to think about for 2020 along with your other resolutions!
CLEAR OUT THE CLUTTER: Why not start off the new year right, with a vehicle that's thoroughly cleaned inside and out. Start by emptying out the entire vehicle and putting back only what you'll need. Check to see if you have a flashlight with charged batteries, for roadside emergencies. It is also always good to have a tire pressure gauge on hand as well. For winter weather that may pop up, carry a small bag of kitty litter. If snow or ice ever does come, this will help get some traction under the tires. Put together a road emergency kit containing an ice scraper, an extra pair of gloves, a hat and a small blanket in a box in the trunk. If a tire blows or you get stuck in the snow, you can at least be warm while help is on the way.
ROUTINE MAINTENANCE: The key to having a healthy vehicle is making sure the engine is properly lubricated and all fluid levels are sustained at the optimal operating levels. Get routine oil changes and check oil levels frequently. Checking the oil every other time you get gas is a good rule of thumb, or you can schedule a monthly reminder on your mobile device so you don't forget. Changing your engine's oil on a regular schedule is crucial; otherwise, you are risking permanent damage to your vehicle's engine. Make 2020 the year you make the habit of checking your oil level and other fluid levels, like transmission and brake fluids, frequently.
TAKE CARE OF YOUR TIRES: We've all had to deal with a flat tire at some point. You're on the shoulder of a busy road having to navigate through the strenuous steps of changing a tire by hand or on your mobile device seeking roadside assistance. It is not as obvious when your tire is low. When you have an underinflated tire, your gas mileage goes down and the risk of having a flat tire goes up. If the tire is overinflated, you are at risk of a dangerous blowout. As mentioned earlier, it is always good to have a tire gauge tucked away in the glove box of your vehicle. Check your owner's manual, but usually, the recommended PSI (pounds per square inch) is between 30 to 35. Most gas stations have air, and local tire stores will usually check your tire pressure and air up your tires for free. Another important thing to check is your tread depth to make sure your tires are still getting a grip on the road. You can purchase a tread depth indicator at your local tire or auto store, or, in a pinch, you can take a penny and insert the top part of Lincoln's head (head down) into one of the tire treads. If you can see Abe's entire head, it's time to replace that tire. If only a small part of his head is cut off, consider a replacement soon. If his entire forehead to his eyebrows is covered, you're good to go. Use the penny test on a few areas of each tire for the most accurate reading.
These are just a few suggestions of New Year's Resolutions for your vehicle. You want to get the most out of the new year with your family and friends. There will be new places you will want to go and new adventures to take. To get there safely, you need your vehicle in the best condition.
If you're in need of any kind of maintenance, bring your Subaru on by our
service department
! Or, if you are in the market for a
new vehicle
altogether, stop by Adventure Subaru. We can assist you in purchasing a vehicle that will fit your busy lifestyle perfectly. Hope to see you here soon!