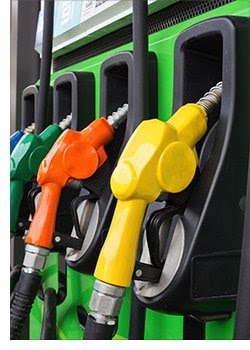 Improved fuel efficiency is easier on your wallet and better for the planet. Follow these tips to help increase your fuel efficiency:
1. Don't idle for more than 30 seconds. Turn off your engine and save gas!
2. Eliminate excess weight from your trunk and luggage racks.
3. Avoid jackrabbit starts and stops, which can significantly reduce fuel economy.
4. Use air conditioning conservatively to consume less fuel and decrease emissions
5. Follow the recommendations for fuel octane in your
Owner's Manual
and use higher octane gas only if it's recommended.
6. Use "energy-conserving" motor oil that…
read more